MONROE, Louisiana - A storm system is sweeping across the central and southern U.S., bringing tornadoes and wind gusts that ripped roofs from barns and hurled trees into power lines, leaving thousands without power.
Officials said at least two people were killed Saturday. A man died after his mobile home overturned in northern Mississippi and another man was killed when his car hit a tree that had fallen across a county road in southeastern Mississippi. Jasper County Coroner Randy Graham says a woman who was in the car was critically injured.
In Arkansas, at least five people were injured and two dozen homes were damaged after two apparent tornadoes touched down.
Below is an independently updating weather map showing warnings across the U.S. For more info, details and a map key, visit http://www.weather.gov/.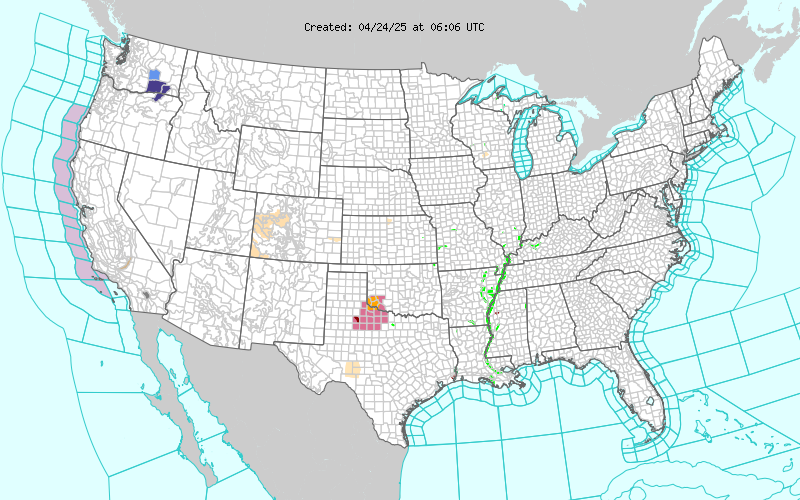 At the storm's height, more than 22,000 people lost power in northern Mississippi, though that number was beginning to fall late Saturday night.
The National Weather Service said severe storms with damaging winds were possible early Sunday morning in northern Georgia, including Atlanta. A flood watch for the region was in effect through Monday.
In the northeast, ice and whipping winds battered parts of New York and Vermont as officials urged motorists to avoid traveling in dangerously slick conditions.
Winds were expected to pick up, increasing the chances of outage issues, but a state of emergency was keeping roads clear of hapless motorists, county dispatch operations supervisor Jim Chestnut said.
Significant accumulations of ice were expected to continue into Sunday afternoon for northern parts of New York, Vermont and New Hampshire as well as western Maine, the according to the National Weather Service.
National Grid reported more than 17,000 customers without power early Sunday. The utility said it could be Monday before service was restored to some customers.
The storm threatened to frustrate Christmas travelers from Texas to Nova Scotia with a little of everything Mother Nature has to offer, from freezing rain, ice and snow to flooding, thunderstorms and possibly some tornadoes.
Some of the millions of people hitting the roads and airports Saturday squeaked through before any major weather hit, but as the afternoon wore on some cancellations and delays started to mount at major aviation hubs. Forecasters said roads that are passable one minute could become treacherous the next as a cold blast on the back end of the storm turns rain to ice and snow.
Making it harder for forecasters to stay a step ahead, the system was a weird swirl of wintry and spring-like weather as it passed over areas in the Midwest with freezing temperatures and places like Memphis, Tenn., where temperatures surpassed 70 degrees on Saturday.